LAST CHANCE TO QUALIFY FOR QUEENSTOWN ESCAPE 2022
This is it. The final weekend before qualifications close for our 2022 Modere Escape to Queenstown, New Zealand. We know that Escape is so much more than a destination - the memories and lifelong bonds that our Achievers make on Escapes is truly unforgettable. Qualifications end 31 October, make sure you check out your personal Escape Tracking Page in the Business Dashboard of your Back Office. You can check out who has already achieved this once-in-a-lifetime trip in our Buzz blog and One Voice Escape Guide. Remember, if you need any support, don't hesitate to get in touch with our Business Excellence Team, who are here to support you all the way. We can't wait to spoil you and celebrate your achievements in Queenstown in 2022.
LET'S KICK OFF NOVEMBER
We are switching things up a little and kicking off your month in a brand new way. We know that you are busy and need one place to find all the info you need. We are going LIVE into One Voice at 12pm ACDT on Wednesday 3 November with our monthly theme, product focus, Customer and business incentives, business tools/ assets, and key dates.
If you're in our Active & Emerging Elite group, keep an eye out for the post we do on Wednesday morning, letting you know about our last month's promotion, Customer Excellence Stats and Title Advancements. Tune in on Wednesday and let us know what you think of the new structure!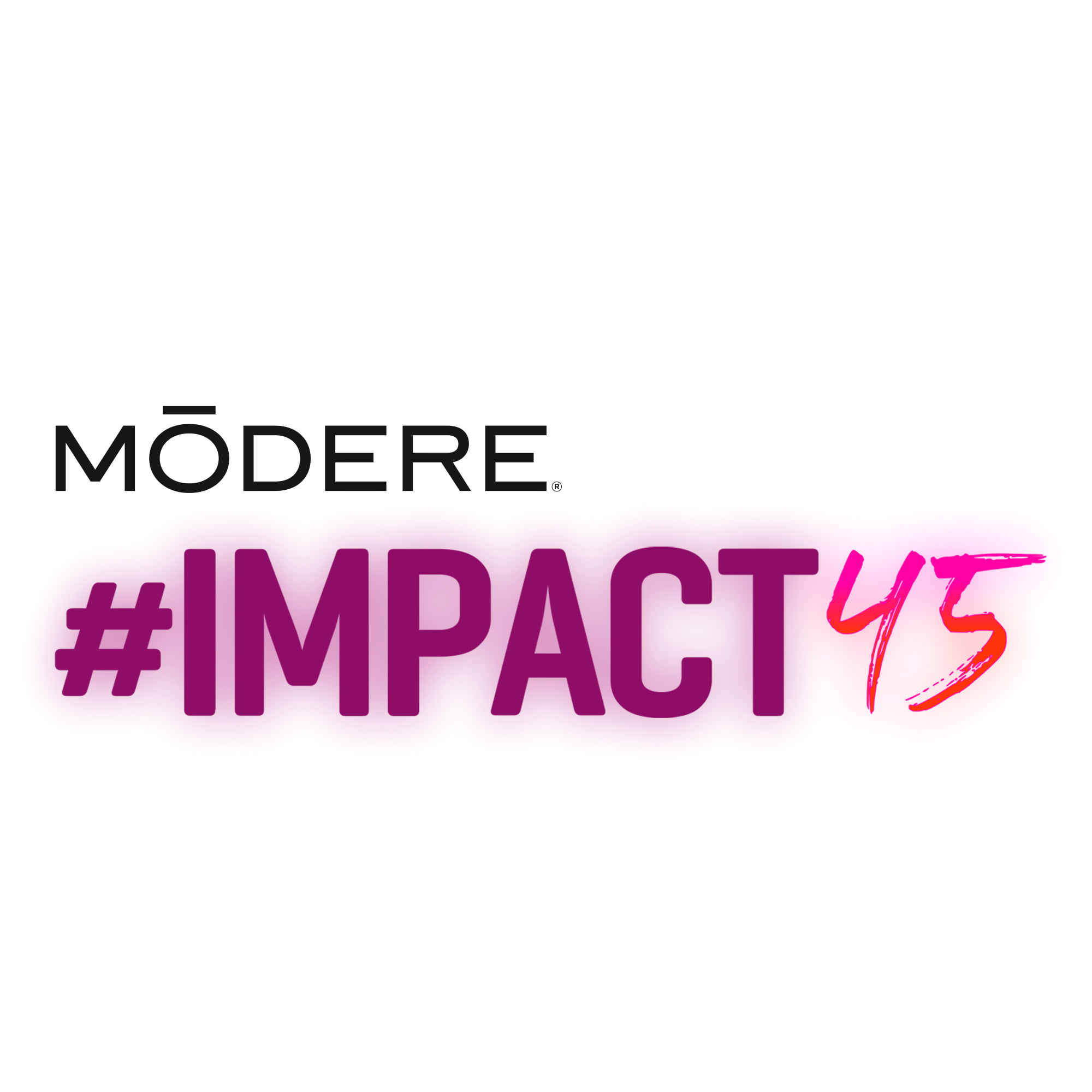 IMPACT45 WEEK 2
LEADER HOT SEAT
Next week our IMPACT45 team is learning all about epic storytelling – which is the heart of all you do. This week, Luisa Onorato is in the Hot Seat with Julie Masters to talk about intentional posting, being real and authentic, and connecting and building relationships on social media. Catch a sneak peek in One Voice.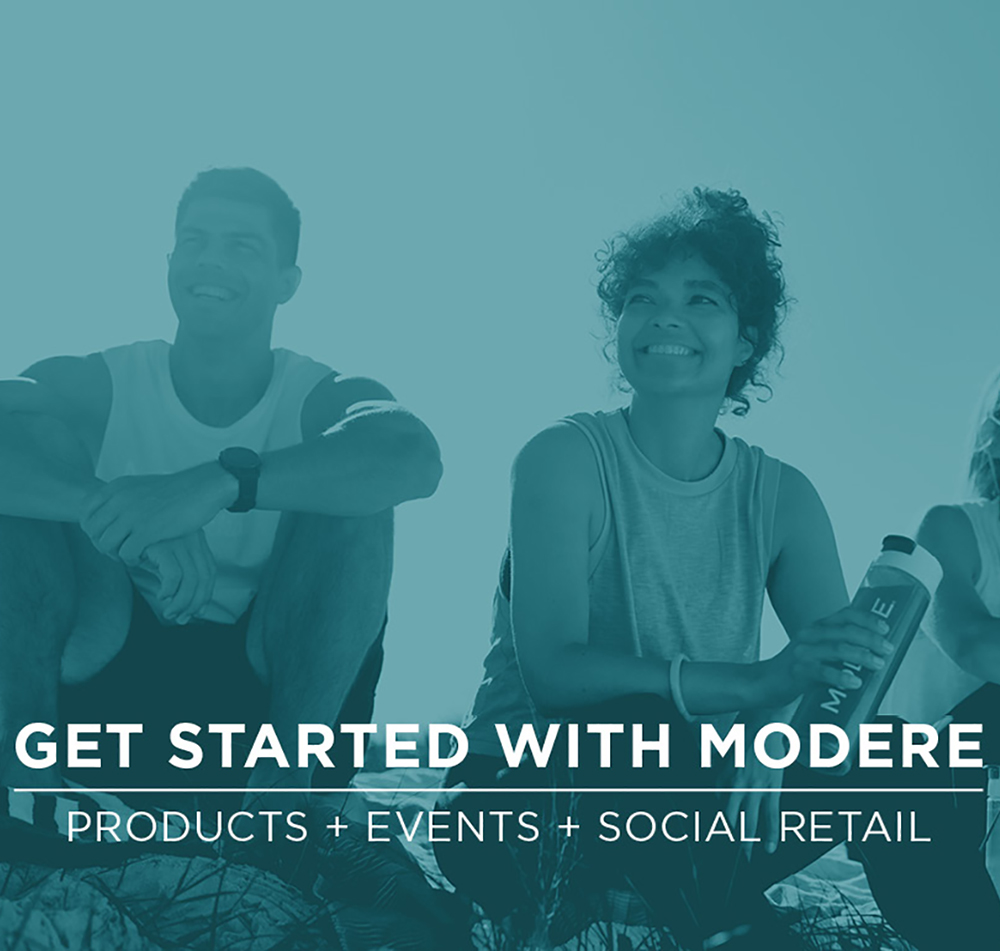 GETTING STARTED SERIES
Getting Started is all about helping our new Social Marketers feel set up for success in the first stages of their Modere business. These wonderfully curated videos highlight 3 key areas - Products, Events, and Social Retail. These short bite-size clips will excite a new Social Marketer and you can check out the first one here - Getting Started with Modere. Worth a watch for all Social Marketers!
END OF MONTH
Global Month Close off, Sunday 31st October 2021, midnight USA CDT.
Australasia's October 2021 month close is Monday 1st November 2021: 
WA - 13:00 | NT – 14:30 | QLD – 15:00 | SA - 15:30 | ACT/NSW/VIC/TAS -16:00 | NZ – 18:00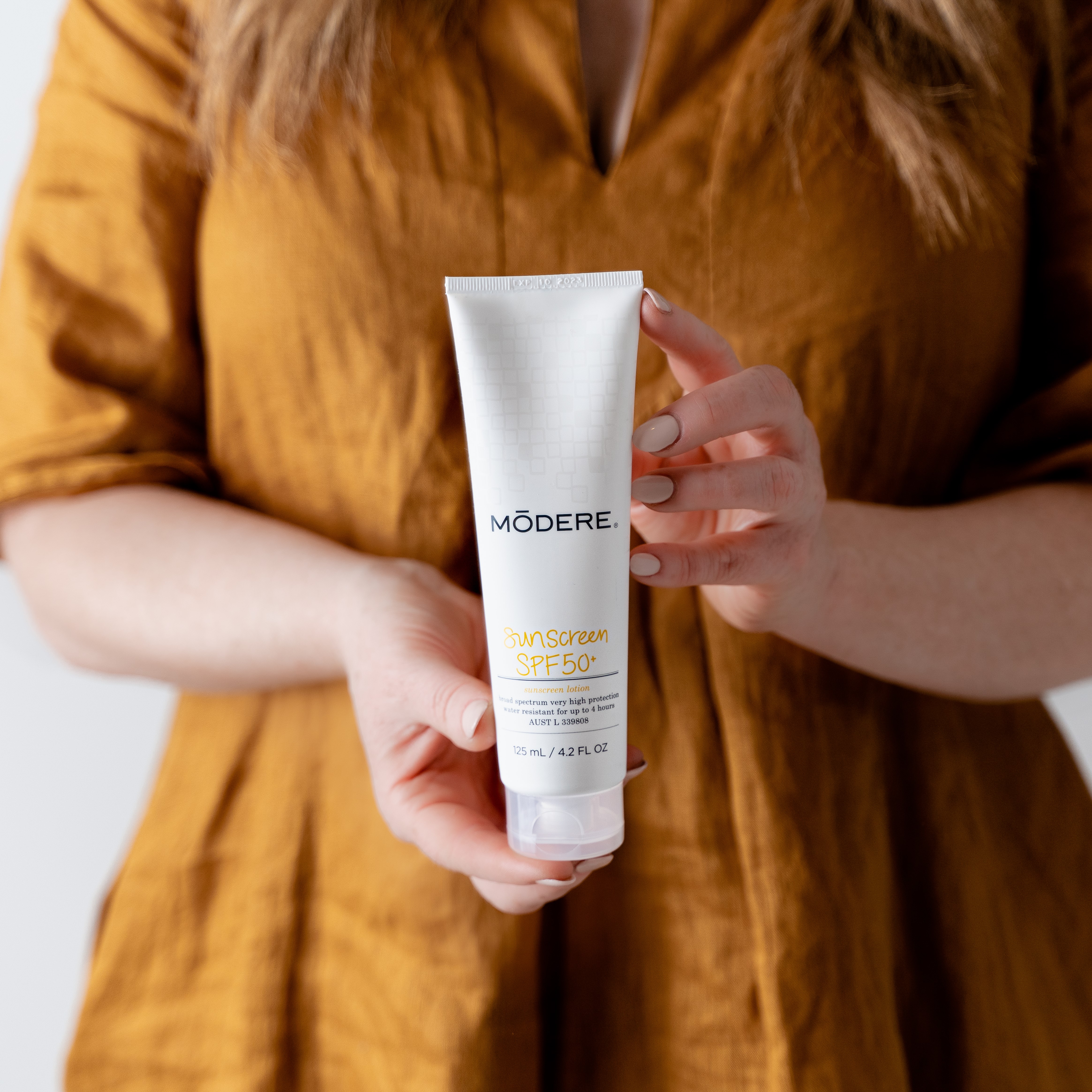 NEW PERSONAL CARE ASSETS
Just in time for our Summer Splash promotion, we've released a new set of assets for some of our personal care products like Sunscreen SPF 15+ and Soothing Lotion. What you'll find are reels, stop motions, lifestyle images, and so much more on some of our favourite summer products! The sale may be over, but you can still share our Modere products with these beautiful assets. Head to One Voice to see all the assets available.
A WAVE IS COMING.
We have all experienced the success of our Social Retail disruption, so where to now? Check out Justin Serra's sneak peek from the US Social Marketer Fall Summit on Social Retail 2.0 that will be launched at SRC 2022. We are about to take Social Retail to the next level, and you will want to be at SRC in 2022 to hear it first!
KNOWLEDGE IS YOUR SUPERPOWER
DELIVERY DELAYS
We are getting a lot of enquiries from Customers following up on when their order will be delivered. To ensure Customers are given realistic timeframes when they purchase, here is a reminder on our typical delivery times:
Most orders are processed and shipped within 1 to 2 business days of being placed

Orders placed after 3pm, the following day will be counted as the 1st business day

As a general rule, in regular times, freight to Metro areas is delivered within 3 business days from dispatch and to regional areas within 5 business days from dispatch

In Australia, shipping is via the StarTrack and Australia Post networks

In New Zealand, we use NZ Courier Post, but currently, we ask everyone shows patience when tracking their order
In Australia, StarTrack/Australia Post is currently experiencing a high volume of freight plus some distribution centre closures due to COVID-19 outbreaks resulting in a large backlog of parcels, so delays are expected. Considerable delays are experienced in Victoria and New South Wales, slight delays for Queensland, and minor delays in the other Australian States and Territories.
While we wish to serve you as best as we can, please know that we are limited in taking action to follow up on your delivery. If your order has had a recent tracking update, please be patient and monitor it. Some orders take an additional 5 business days to reach their destination, especially in NSW and VIC. If there have been no recent updates to your tracking, let us know, and we can try to get more information for you.
In New Zealand, we have been advised they are experiencing increased freight volumes and are operating under restricted conditions due to the Government mandates. Please allow extra time for your delivery to arrive. Also, with so many businesses closed, it is preferred orders are addressed to a residential address.
DON'T FORGET YOUR FAVOURITES
SHIPPING & PRODUCT AVAILABILITY
Learn about out of stock products, estimated date of return and any other key information.
ALL THE LATEST
 
To stay up to date on promotions, events, and communication from Corporate head to One Voice to check out our All The Latest Post right at the very top of the Group.  
FOR CUSTOMERS THIS WEEK

Our Summer Splash promotion kicked off this week. Your Customers received an email for the promotion, and we focused on these amazing summer products on our socials. 
FOR CUSTOMERS NEXT WEEK

November is all about the upcoming Celebratory Season. We'll be talking all things festive, Christmas, and gifting leading into the holiday season.
NOVEMBER
2nd - Melbourne Cup
3rd - Kick Off Your Month - 12pm Facebook LIVE - ONE VOICE
3rd - IMPACT45 Masterclass 1pm (Changed to 3rd due to Melbourne Cup)
4th- IMPACT45 LIVE Q&A 1pm in IMPACT45 Facebook group
5th - IMPACT45 Leader Hot Seat Interview in One Voice
9th - IMPACT45 Masterclass 1pm 
11th - IMPACT45 LIVE Q&A 1pm in IMPACT45 Facebook group
12th - IMPACT45 Leader Hot Seat Interview in One Voice
16th - IMPACT45 Masterclass 1pm 
18th- IMPACT45 LIVE Q&A 1pm in IMPACT45 Facebook group
19th - IMPACT45 Leader Hot Seat Interview in One Voice
23rd - IMPACT45 Masterclass 1pm 
25th - IMPACT45 LIVE Q&A 1pm in IMPACT45 Facebook group
26th - IMPACT45 Leader Hot Seat Interview in One Voice
All times are ACDT